 A big thanks to the A.G. Ferrari team for hosting us for TGIF last week! We're in the middle of a major release, and bit of fresh air, good food and wine sweetens the long working hours.
For Palo Altian out there, check out the kaChing sandwich on Monday the 19th. Breasoala on foccaccia bread.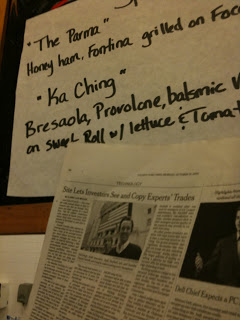 UPDATE: The kaChing sandwich next to our article in the New York Times!